14 Baby Boy Names That Are Also Places in the United States
There are many places to find inspiration for baby boy names, but what about your favorite places in the United States?
I'm always seeing posts from parents looking for baby boy names that aren't weird, but also aren't being overused. For whatever reason, it seems to be more difficult to find a boy name to fit those criteria than a girl name.
This had me thinking: what are some other places to look for a boy name?
This list of 14 baby boy names is from cities and regions all over the US. Each name and region is completely different from the next, making each name unique and unusual. Naming your baby after one of your favorite places can be a great story, and a great way to honor different memories you may have!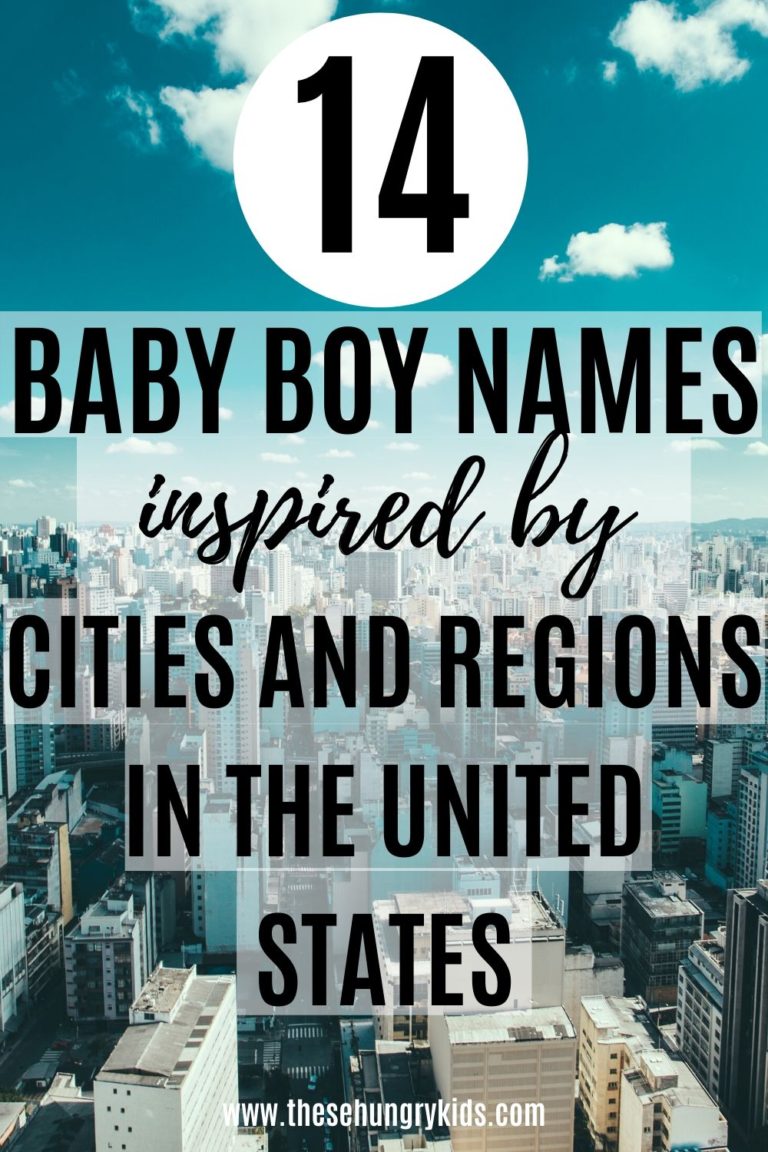 Places in the United States that are also great baby boy names
Austin – A vibrant city in Texas, known as the Live Music Capital of the World
Boston – A city in Massachusetts known for it's historical significance
Camden – Located on the Delaware River in New Jersey
Dayton – The birthplace of Orville Wright and known for aviation, Dayton is a city in Ohio
Denver – Known as the Mile High City, Denver is known for it's diversity, culture, and natural beauty amongst the mountains of Colorado
Eugene – Located in Oregon, Eugene is known for it's several universities and parks
Hudson – A valley in New York around the Hudson River, just outside of New York City
Jackson – The most populous state in Mississippi
Macon – Known as Georgia's "Music City"
Orlando – A popular tourist destination in Florida, known for Walt Disney World and Universal Studios
Phoenix – Located in Arizona, Phoenix is known for it's sunny, warm weather.
Reno – Also known as the "Biggest Little City," this city is located in Nevada
Trenton – The state capital of New Jersey, known for it's extensive history.
Warren – Located in Michigan, this city is located just north of Detroit.
Making this list was a ton of fun. I loved reading about different cities, and discovering new places across the US. It was much harder than I thought it would be to find names in US places!
My favorites from the list are Camden and Hudson. What are yours? Did I miss any big cities or regions??
Let me know in the comments below!
While you're here, grab my FREE Ultimate Birth Prep Bundle!
It's a 13 page booklet that will help you prep for the big day! It includes:
A hospital and postpartum bag checklist
Labor affirmations to get you through the toughest parts of delivery
A baby naming worksheet
As a labor and delivery nurse and a mama to two, I want to give my mommy-to-be readers extra tools to get ready for their big moment!
And, drumroll please…
IT'S COMPLETELY FREE!!
Click the image below or in the sidebar to download your Ultimate Birth Prep Bundle!
You won't want to miss this — it's available for a limited time only!