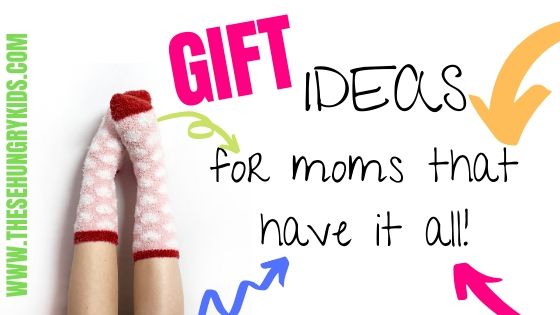 Gift Ideas that Moms Will Love!
Giving someone a gift can be a lot of hard work, but when you're gifting to a mom, remember: it's not about the money spent, but rather the thought behind it! I am always stressed by picking out gifts in the moment, but when I take a step back I can usually come up with something good. As a mom, I've given this post a lot of thought, and came up with a great list of the best unique gift ideas for moms.
Some ways to come up with gift ideas are to think:
What does she like? (pretty jewelry, time to herself, having fun)

Is there something she hates? (grocery shopping, messes, cleaning?)

What would make her feel special? 
If you can answer those questions, you are well on your way to picking a thoughtful, meaningful gift.
With this list I tried to come up with some out-of-the-box and unique gift ideas that would be useful, special, and meaningful. 
These gift ideas are perfect for Christmas, birthdays, Mother's Day, Valentine's Day, and anniversaries!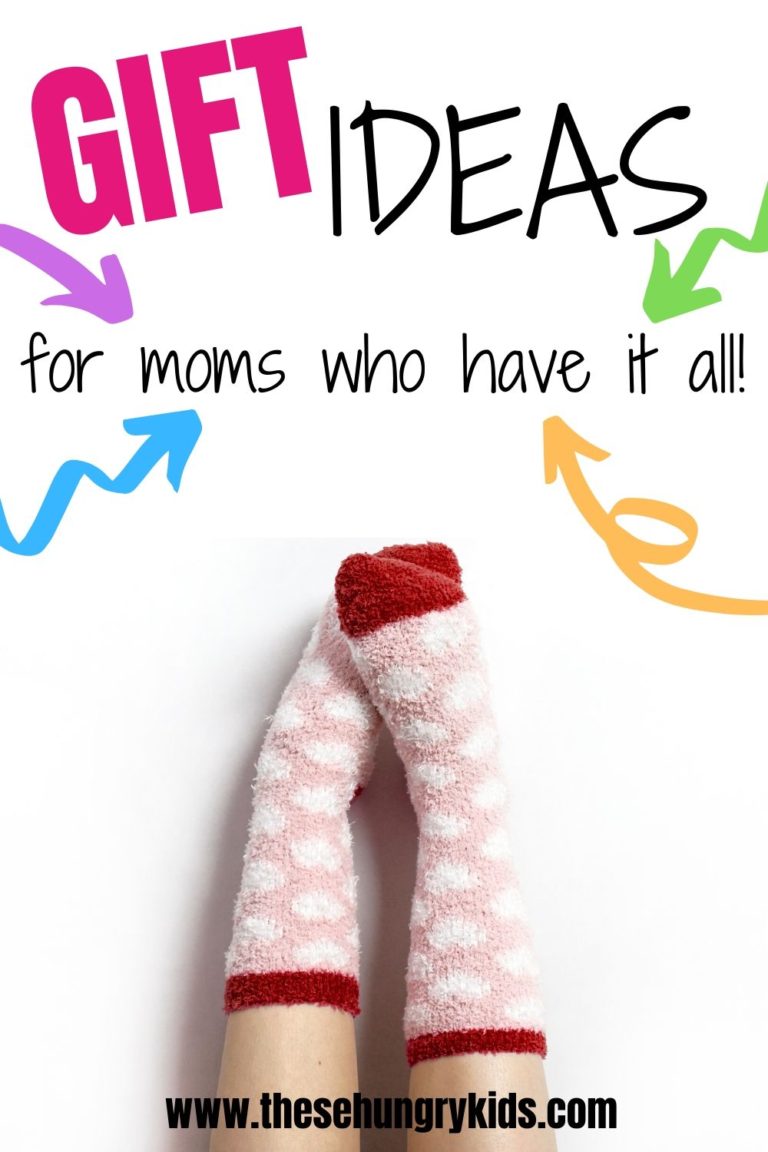 This is my dream gift…a deep cleaning of the house! Every mom has a few areas of their home that just drive them crazy. A break from mopping, sweeping, vacuuming, dusting, cleaning the tub, ah….I'm drooling already! 
This is a great way to show your appreciation and acknowledgment of the burden that housekeeping is. 
Amazon Home Services is a great program for this — you can literally hire someone to come to your home for just about anything. There is an option for regular cleanings (you can schedule more than one at a time), a deep cleaning, plumbing, electrical, TV setups…you name it! Order and schedule it all online, and Amazon will send a professional to your home. It doesn't get easier!
A night out with friends (or even just the time to grab a cup of coffee!)
Call up her best friends and ask them to take her out for awhile! Girl time is so refreshing, and it's important for her to keep friendships strong.
There are so many different ideas out there! Etsy is always my favorite place to look for things like this because the reviews are so easy to find and read.
I have a necklace with both of my daughters' birthstones on it, and I wear it all the time! It goes with everything.

There is also photo jewelry that is super unique. I purchased this bracelet from Etsy for my mother-in-law for Christmas and she wears it all the time. The seller was amazing and SO responsive (and no, she is not paying me to say that!). She made the whole process super simple and easy.
I also love love love all of the different options for name jewelry. There are so many pretty and tasteful options that she will love! This interlocking circles necklace is one of my favorites.
There is something so incredibly therapeutic about being pampered. Send her to get her nails done, hair done, or even a massage. You'll be amazed at what a little self-care can do to her confidence and happiness.
Grab some bath bombs, a new robe and slippers, and a pretty smelling candle and you will be on your way to the perfect at-home pampering set up! 
Or, research some great spas in your area. A day of relaxing is always a good idea for a mom.
Moms are always looking for ways to make things more convenient and easy. If she isn't a Prime member already, it's worth looking into! Not only can she browse and order her fave products online (with 2 day shipping!), she can stream thousands of movies, TV shows, and ad-free music. 
If you have young kids, an Amazon Family account is the way to go. It's just like a Prime account, but you also get discounts on diapers and additional coupons on baby products.
Click the buttons below to get your FREE trials:
A few hours of peace and quiet (alone)
This looks different for everyone, so really think about what this means for her.

Maybe she wants to go for a jog without the stroller, spend an hour at Target browsing the aisles, or just wants to play Candy Crush on her phone in silence. It's great to allow her some time to unwind without the stress of children, chores, and noise.
No grocery shopping?! Score!

This is definitely a unique gift idea that anyone would love — who doesn't want to skip the hassle of grocery shopping for a day off? If available in your area, InstaCart will deliver right to your door, or you can do curbside pickup.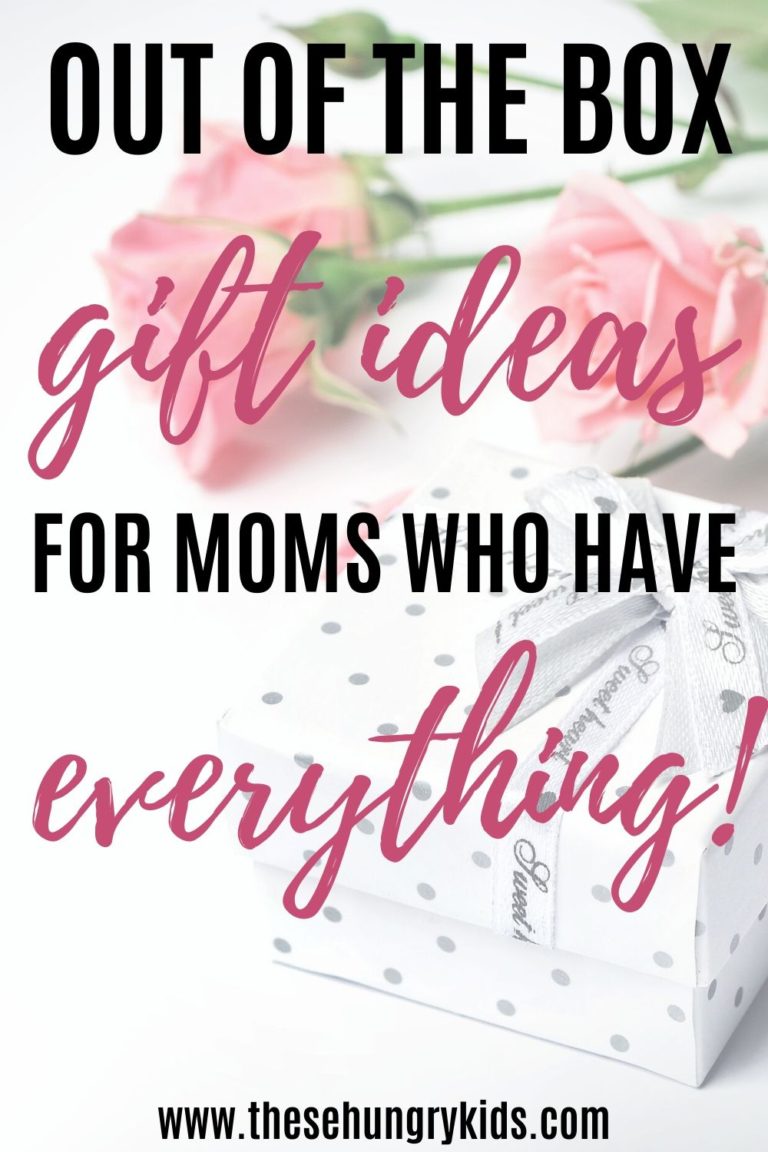 Access to over 1 million books
If she's a big reader (or audiobook listener!) consider getting her a Kindle and a Kindle Unlimited membership. 
There are options for 6, 12, and 24 month memberships, making this a long-lasting gift she'll love! Read on any device, and have access to thousands of audiobooks! This is great for moms with long commutes to work (or long drives to hockey practice and dance lessons!)
I hope this list of gift ideas for moms gave you some good inspiration.
More than anything, moms want to feel loved and appreciated, so if you can do that, you're golden!