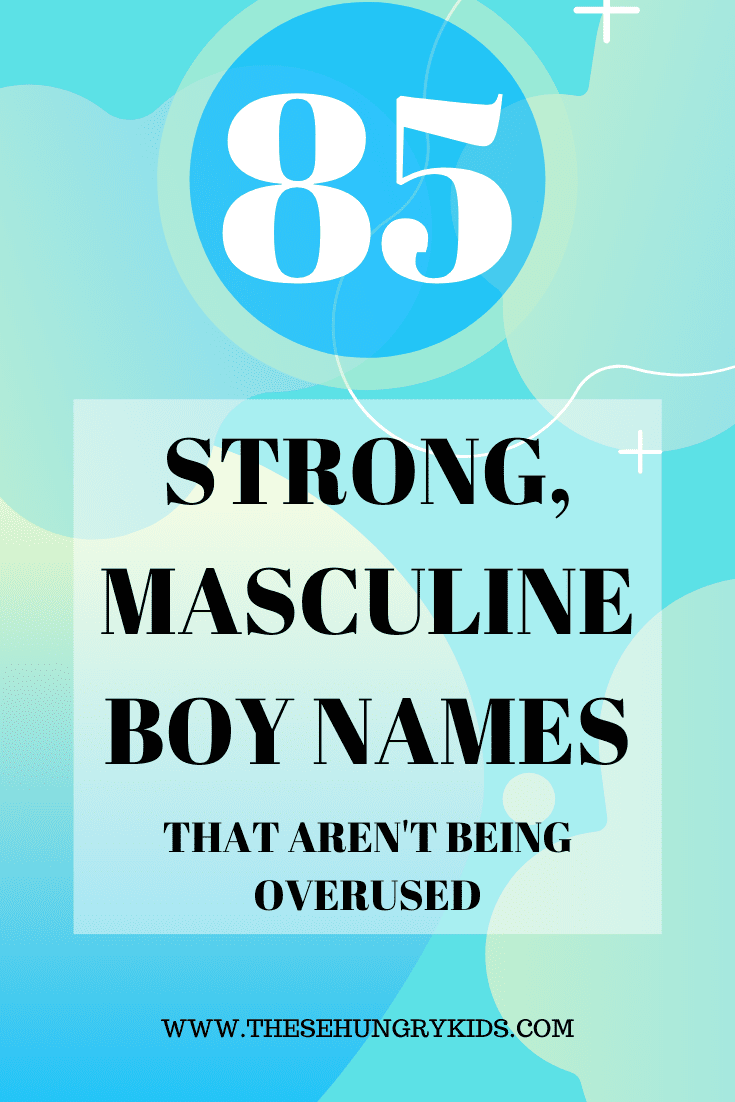 Strong, Unique Names for a Baby Boy
Naming your son can be a BIG challenge! Baby boy names can be tough to find.
If you imagine your son will be strong and masculine, you'll want a name that reflects that!  My list below has 85 (yes, EIGHTY FIVE) names for baby boys. If you're looking for something unique (but not weird) this list is for you.
From A to Z (and every letter in between), here's my list of strong, masculine names that aren't being overused!
Abraham
Adam
Aiden
Alec
Alexander
Asher
Ashton
Augustus
Axel
Beau
Beckett
Benedict
Bennett
Bradley
Braxton
Brody
Bruce
Bryce
Caleb
Carter
Chase
Colton
Connor
Daniel
Desmond
Easton
Eli
Elias
Elijah
Emmett
Ethan
Everett
Finley
Finnegan
Gabriel
Garrett
Gavin
Grant
Gunner
Harrison
Holton
Hudson
Hunter
Isaac
Isaiah
Jace
Jackson
Jacob
James
Joseph
Josiah
Julian
Kent
Lawson
Leo
Levi
Lincoln
Lucas
Marcus
Mason
Micah
Milo
Mitchell
Nathan
Oliver
Pierce
Quentin
Quinn
Reid
Rowan
Samuel
Theodore
Ty
Tyler
Uriel
Vance
Vaughn
Vince
Weston
Wyatt
Xavier
Yoel
Zachariah
Zachary
Zeke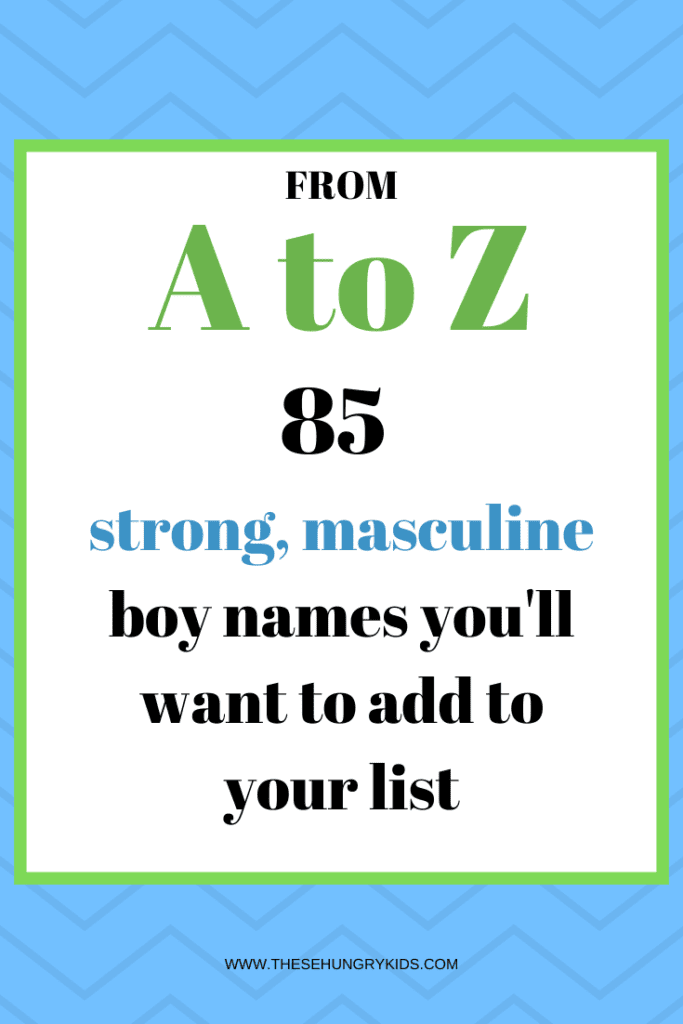 What do you think? Did I miss any?
Good luck with your hunt for a name! I hope this list gave you the inspiration you need.
Have you heard about my new Ultimate Birth Prep Bundle?
It's a 13 page booklet that will help you prep for the big day! It includes:
A hospital and postpartum bag checklist
Labor affirmations to get you through the toughest parts of delivery
A baby naming worksheet
As a labor and delivery nurse and a mama to two, I want to give my mommy-to-be readers extra tools to get ready for their big moment!
And, drumroll please…
IT'S COMPLETELY FREE!!
Click the image below or in the sidebar to download your Ultimate Birth Prep Bundle!
You won't want to miss this — available for a limited time only!